The Mac is Bac!
Join us in exploring the entire musical history of
Fleetwood Mac
Including; rare tracks, B-Sides, live cuts, and remixes.
Plus, the band members' solo work and side projects.
All day we'll feature the new album
Say You Will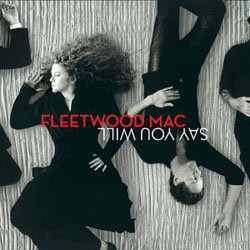 Plus the new expanded editons of
Fleetwood Mac, Rumours, and Tusk !

Listen for your chance to win copies of
Say You Will CD,
Mick Fleetwood:Two Sticks And A Drum DVD
and
Peter Green DVDs, CDs and CD Singles
courtesy of Warner/Reprise Records, Image-Entertainment and Eagle Records.

Tune in for the latest from the tour, and your chance to win tickets to
see Fleetwood Mac live at Blossom, Sunday June 13th!!!